July 27, 2017 | Will Hoppes
Staff Vineyard Tours - Part 2
My favorite thing about wine (besides drinking it) is that there's always more to learn. Just ask to see the stack of note cards of anyone who's studied for the Master Sommelier program – I'm sure they'd be more than happy to show you. It seems that every time I'm back in the winery or on Red Mountain I pick up more tidbits of information, and this most recent staff vineyard trip was no exception.
Some of the original vines at Kiona vineyards, the oldest on Red Mountain, were trained to look like a wild tree instead of neatly separating the cordons out to the side for easy management. As JJ explained to us, there was reliance on trial and error back then instead of how-to guides or the internet.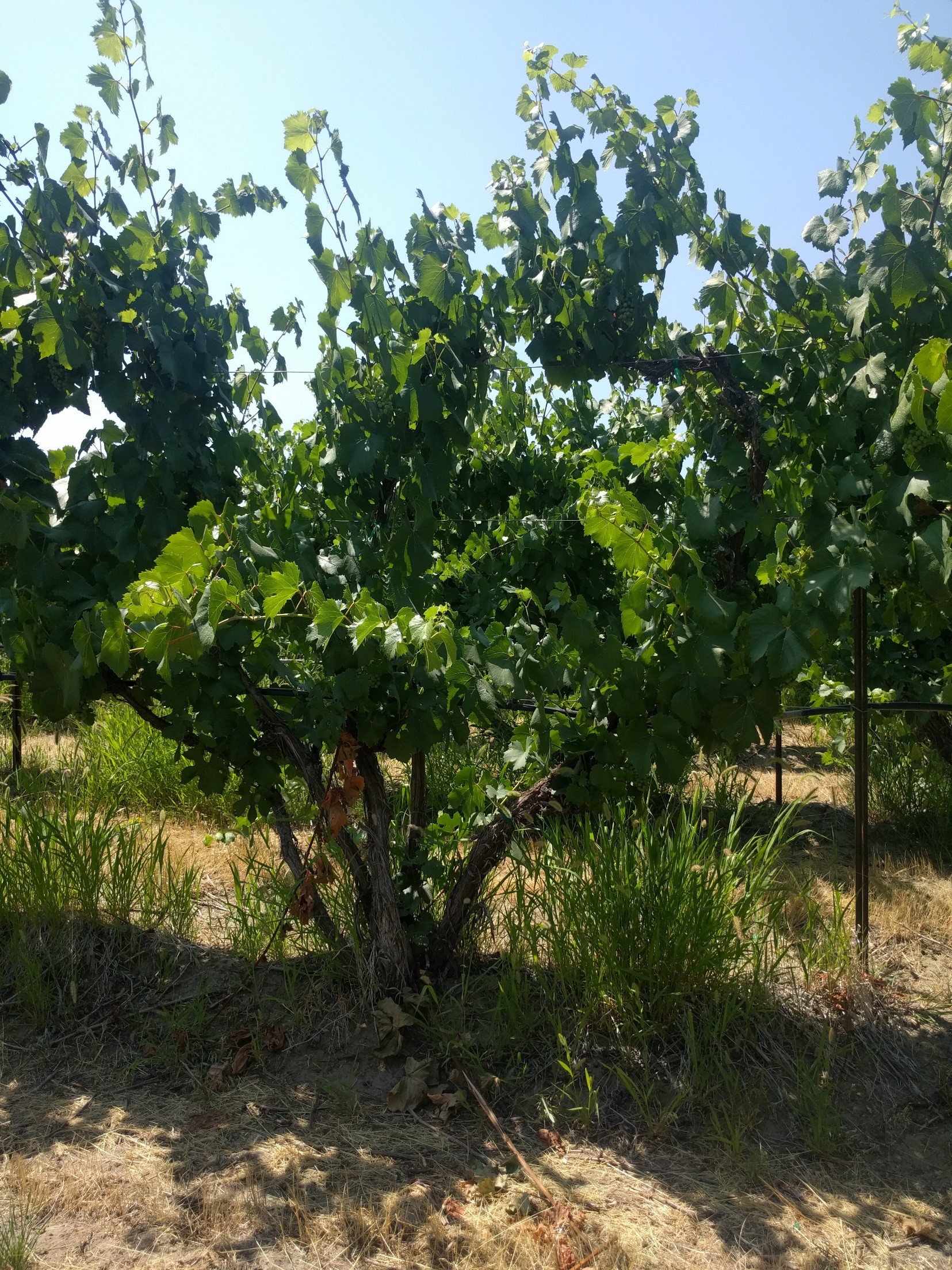 Kiona Merlot
Older vine wines gain complexity, in part, because of variance from the mean. When the vines are first planted in the ground the plants are essentially all identical. But as a block grows older, and the soil, irrigation, sunlight and heat exposure, etc… are all slightly different for each plant causing them to mature differently and bear unique fruit.
"Tannins are different than tannic" – I knew this concept but had never had it explained to me so eloquently. "Tannins" in the oak barrels that are used for fermenting and aging soften the wines and make them less "tannic."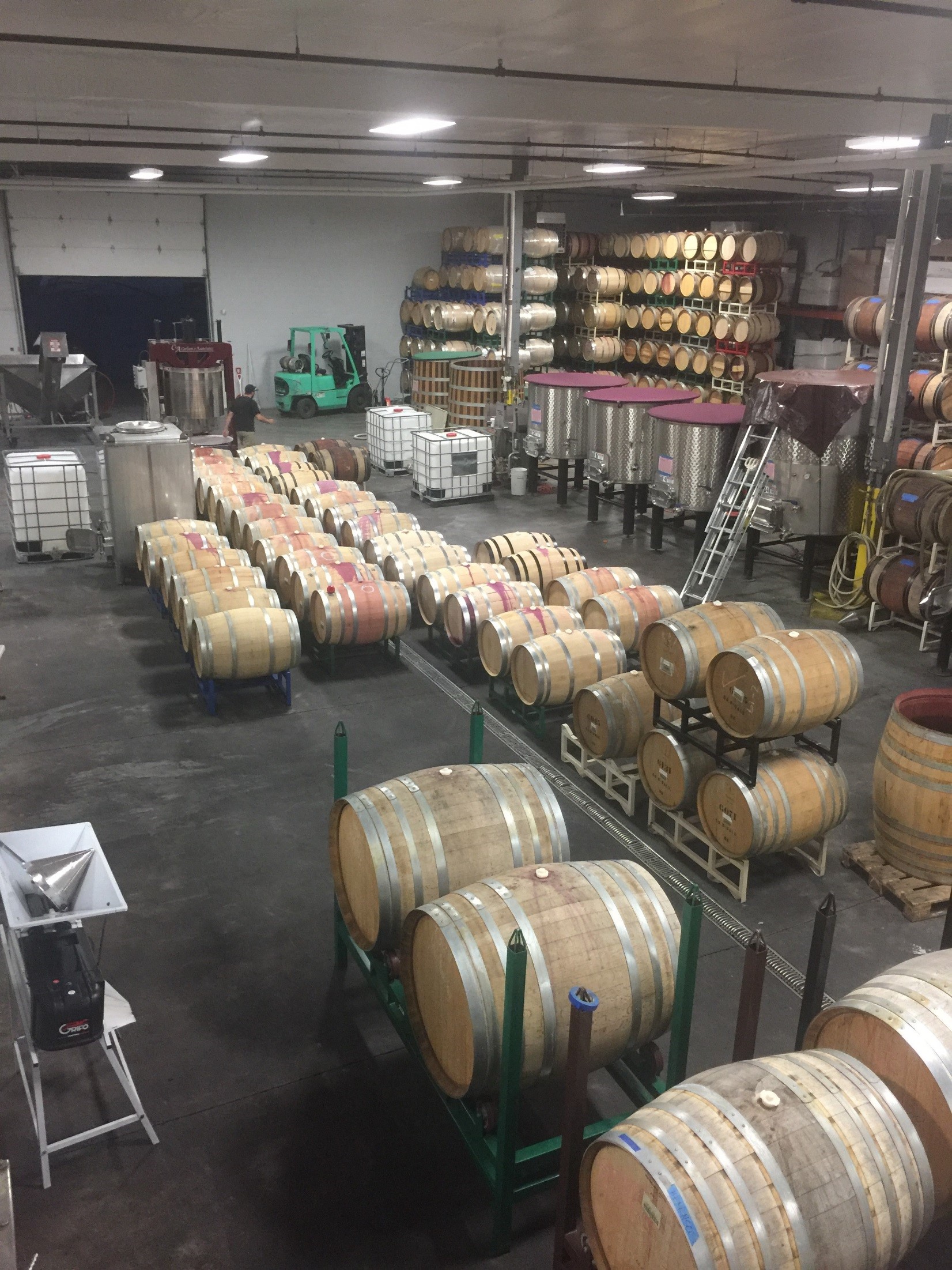 Barreling down at harvest 2016
I've always heard that Red Mountain receives the most sunlight of any growing region in the state, but personally hadn't sought out the evidence. Thanks to the people at WSU Viticulture and Enology and their work on growing degree days of different Washington AVA's I can now say this with confidence. Here's a link for the full description – GDD units = (the average daily Fahrenheit temperature) – 50, all added up during the "growing season" April 1 to October 31 to get the cumulative measure.