July 21, 2017 | Skye Dissette
Team Fidelitas Month: Staff Vineyard Tours
Not only is it the month where we celebrate club members new and old, but it is also the month where we put focus on staff training! It's important to us that our staff is always up to date on the latest things happening on Red Mountain, and with Fidelitas.
This past week Team Red Mountain and Team Woodinville got together at the winery to spend a few days exploring vineyards, listening to some Red Mountain legends and of course, try some amazing wine.
---
Day 1:
We sat with Charlie in our tasting room overlooking our estate vineyard. He discussed his own history and how he started on Red Mountain, clones in our vineyards, and what the future holds for Fidelitas!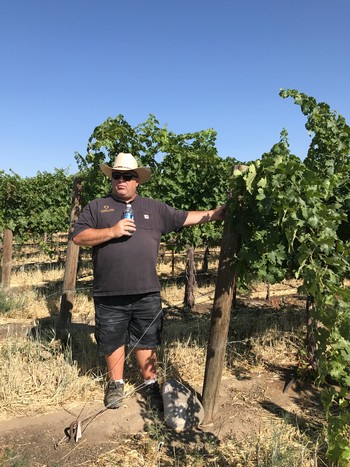 From there, we met with JJ Williams down at Kiona. What better way to get some history lessons on Red Mountain than listening to the OG's themselves! It was fascinating to tour some of the oldest vineyards on the mountain while listening to the family history. If you are planning a trip, this stop is a must. He even had us taste some wine. Darn!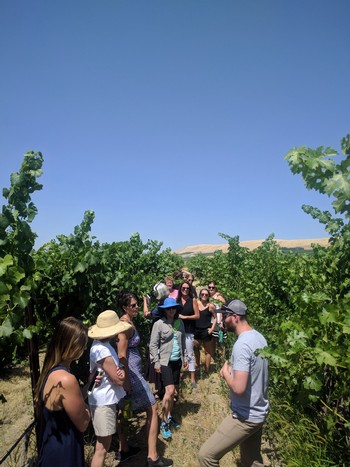 To continue our educational tour we headed to Wine Boss. The place where all the wine magic happens! It's always great to get a refresher on the process of wine making. It's also fun to listen to the team nerd out over things like Sauvignon Blanc barrels and cross flow filtration. Charlie, Mitch, and Hillary then had us sit down and go through a Clonal Cabernet Tasting. Let me tell you, it got us excited for future Fidelitas Cabernet!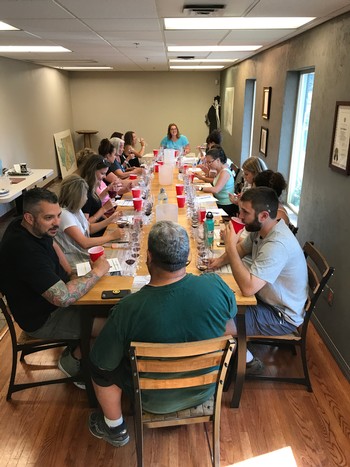 To end the day we all got together on the Fidelitas patio, ate burgers and drank some of our favorite wines. Including future releases!
Day 2:
On this day, everyone hopped into a 15-passenger van with Charlie to tour some of our favorite vineyards. Fidelitas Estate, Blackwood Canyon, The Canyons, Shaw, Red Heaven, Quintessence, and Ciel du Cheval just to name a few. Seeing the beautiful locations and hearing Charlie speak just confirmed why Red Mountain is so special.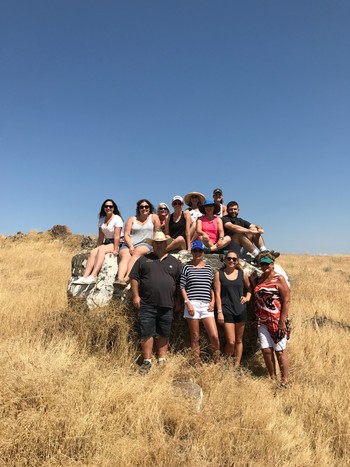 What better way to end Staff Vineyard Tours than eat some BBQ and drink the new 2014 Canyons Vineyard Malbec? That's exactly what we did!
---