February 10, 2017 | Chelsea Brophy
Touring of the Cooperage
This last month I had the pleasure of touring the Seguin Moreau Cooperage in Napa. First, to be able to do this is beyond amazing, so thank you to Fidelitas and Seguin Moreau for your generosity and allowing me to take a million photos.
Barrels are an essential tool to the winemaking process. The largest take away was that the entire barrel is used during the build, that everything from the left behind scraps are used to start the fires for toasting, this is to help maintain consistency.
At Fidelitas we are purchasing mostly French Oak and American Oak and using a medium-medium plus toasting. This is always dependent on Charlie's preference and the expression of the wine.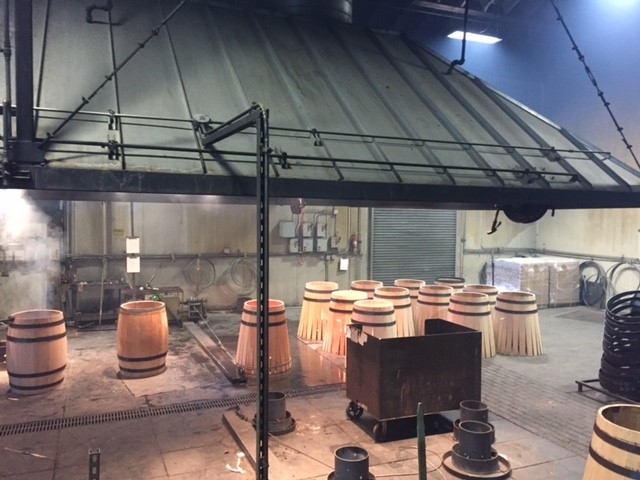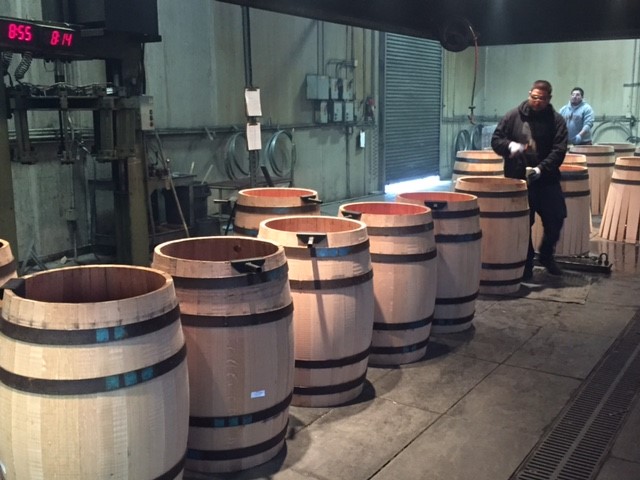 The winemaker will order barrels to their specification and these guys handle the rest. If you notice the gentleman in the above photo he is hammering down the toasting hoops and rotating each barrel around the fire to ensure the proper toasting is achieved. We had the pleasure of smelling inside the barrels right after they had been removed from the fires. The most intoxicating aromas of fresh baked bread!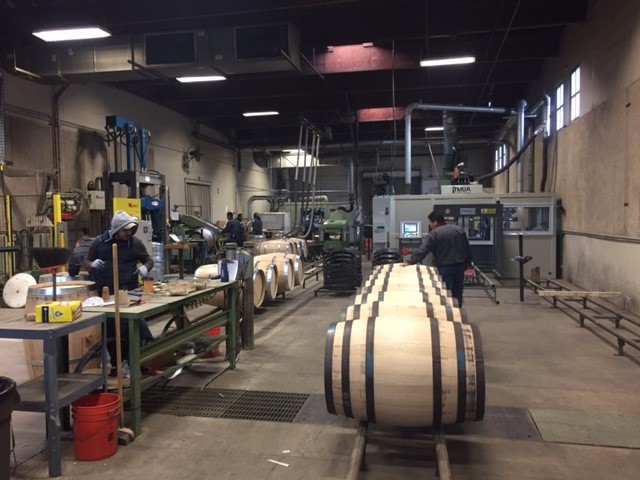 Then, after the barrels have slightly cooled they are then laid and start making their way to have the toasting hoops removed and replaced with galvanized steel hoops.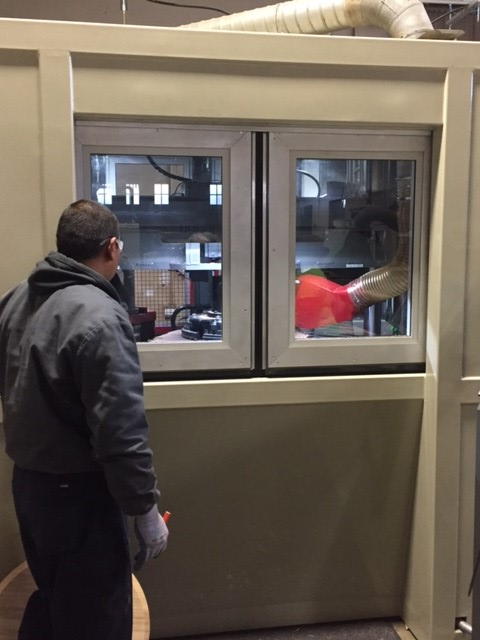 Then, the tops are laser cut to fit each barrel. Doesn't it look like a giant stack of toasty, cookies?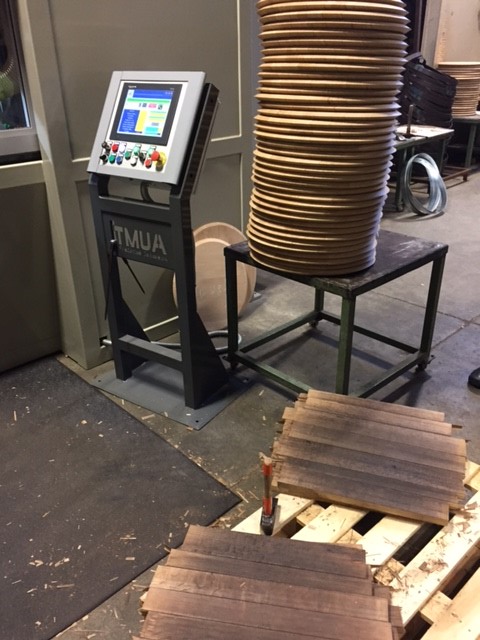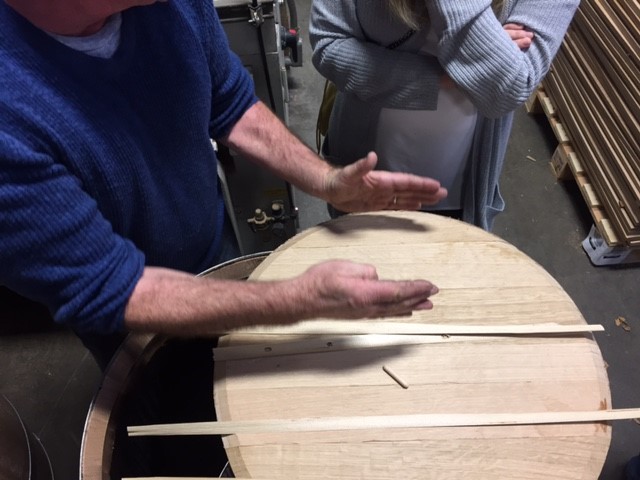 Since French Oak is so delicate reeds are then woven in between the slats to prevent leaking. Then, the barrels move into the final stages, everything is then tightened, sanded, stamped and sealed.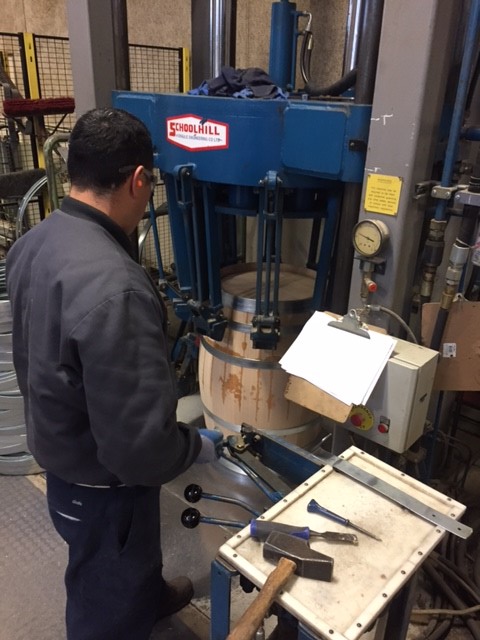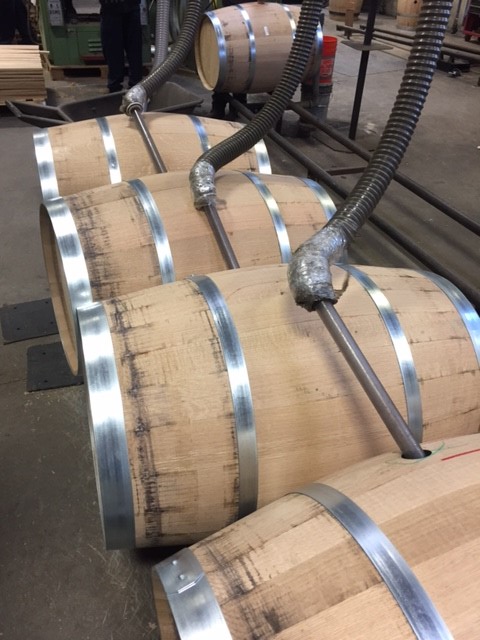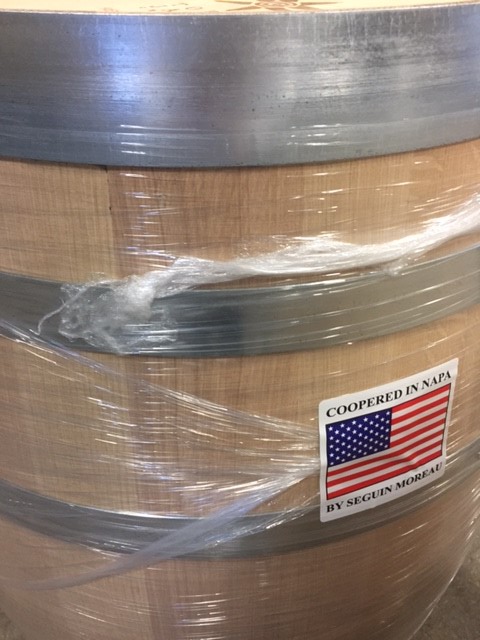 As we begin to release our first club wines of the year we can't help but cherish the tools that go into crafting each glass of wine.