July 31, 2019 | Red Mountain, Winemaking | Will Hoppes
Summer Vineyard Update
My dad and I were checking in on the Estate Vineyard last night after we had heard some rumors about veraison starting at some of our neighbors' places. It's fun to see how much things have changed since Staff Vineyard Tours which took place only 2 weeks ago where we didn't see any signs of color change. Here are some pictures from yesterday of Block 1 Estate Cabernet: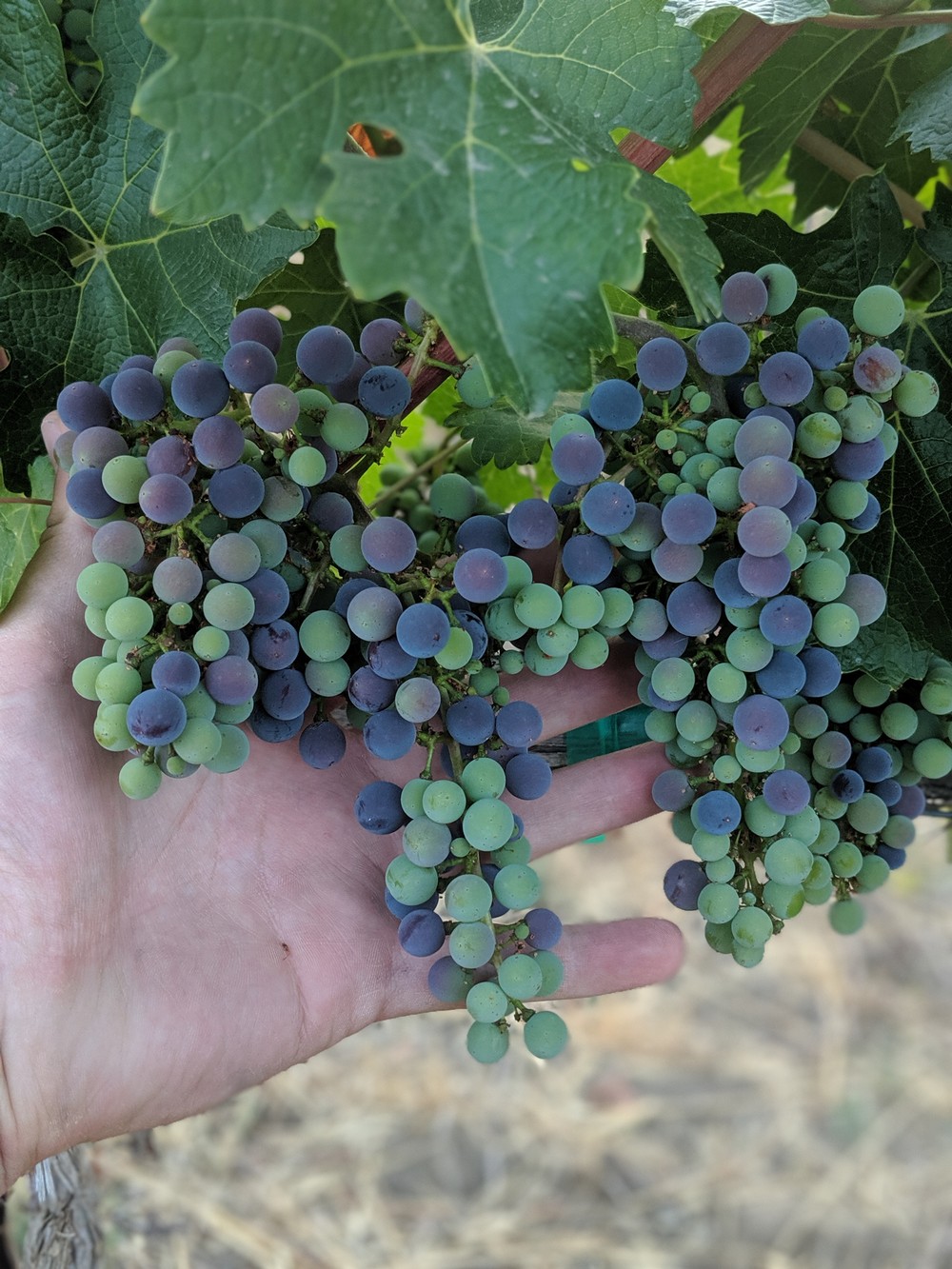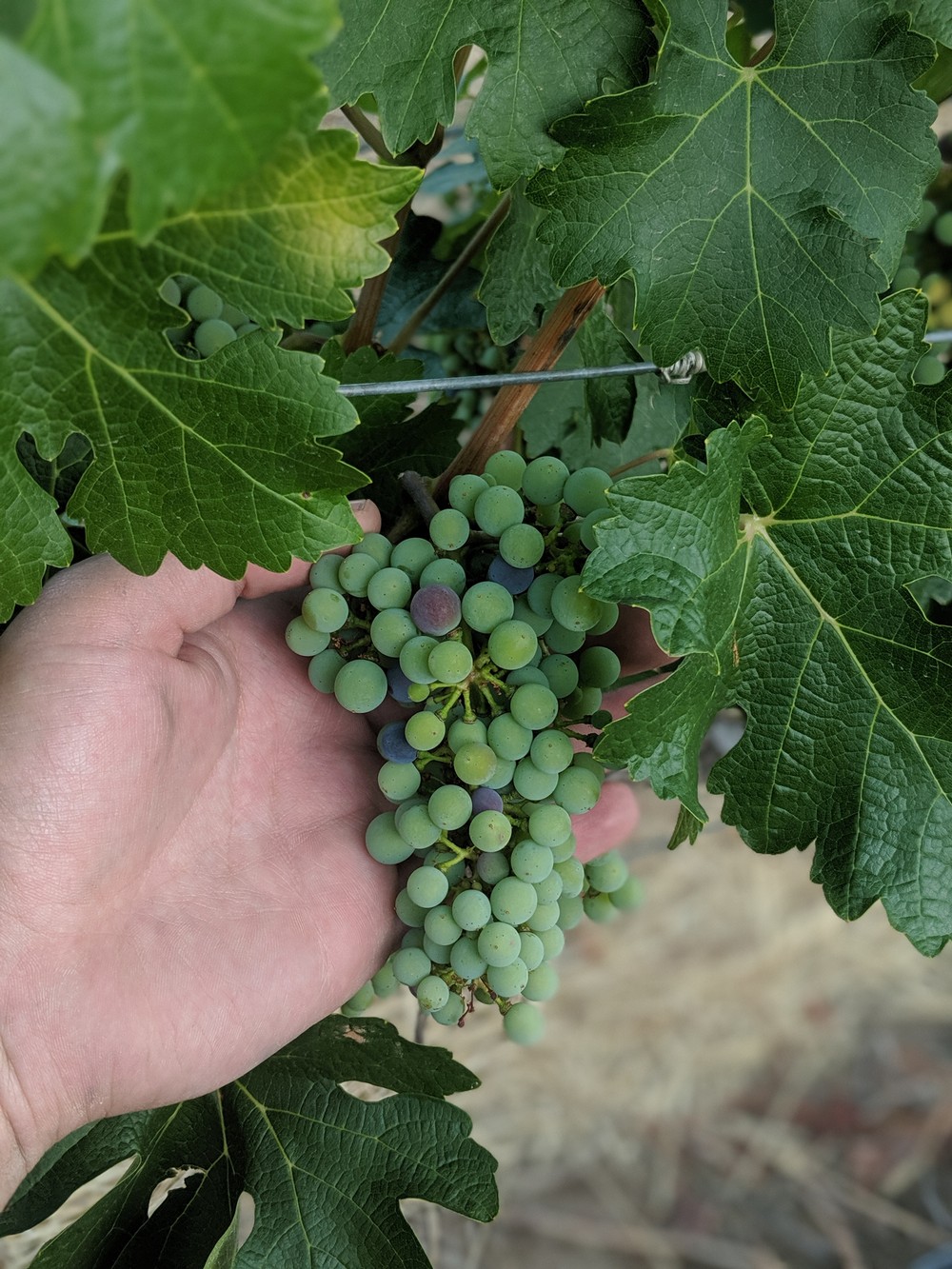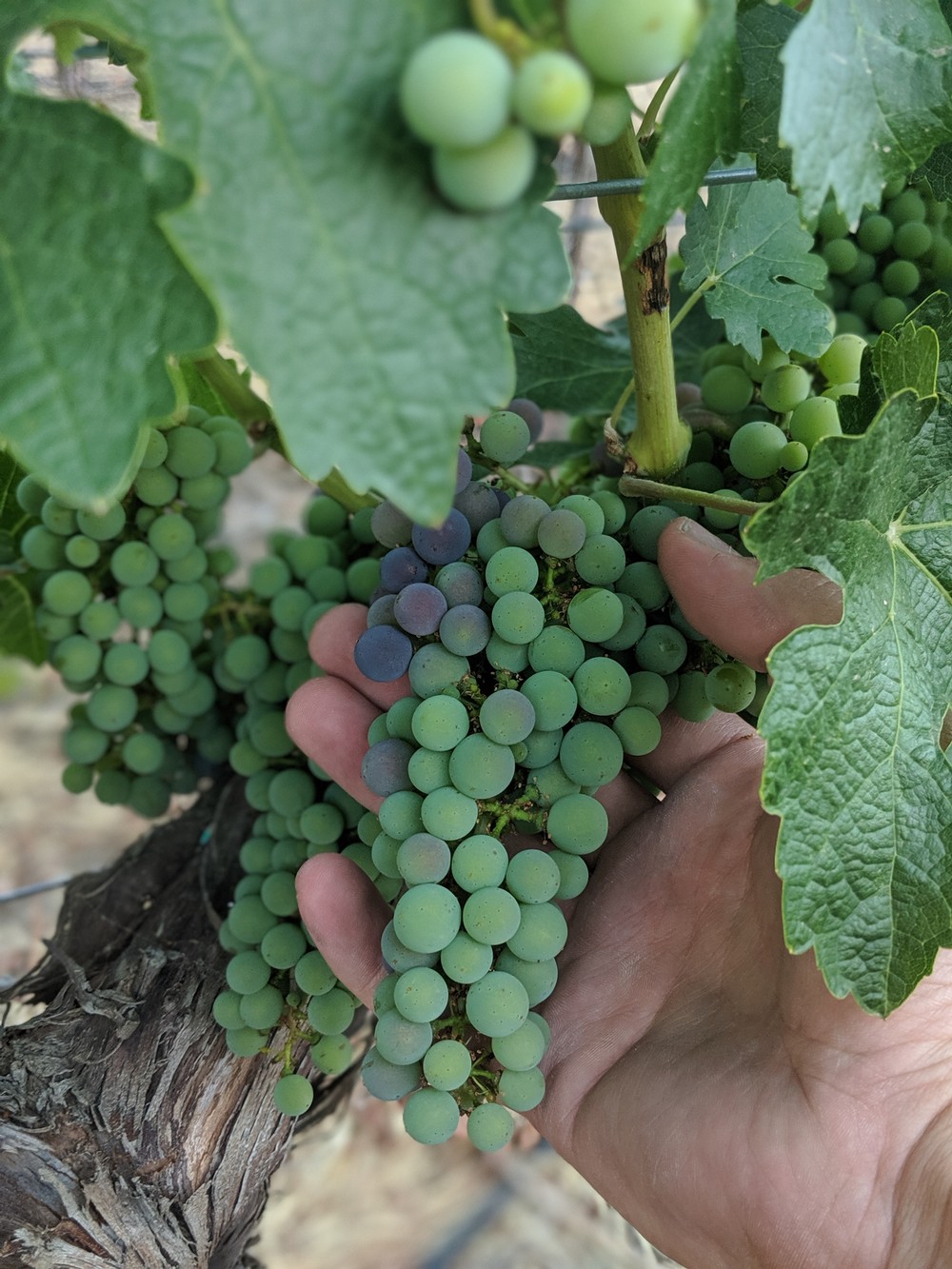 Things are changing quickly but compared to previous years I'd estimate we're still a week or two behind. We had a late bud break due to the intense winter weather, but things quickly caught up with a warm spring and lots of letftover moisture in the soils - canopies on Red Mountain were growing like crazy keeping the vineyard crews busy.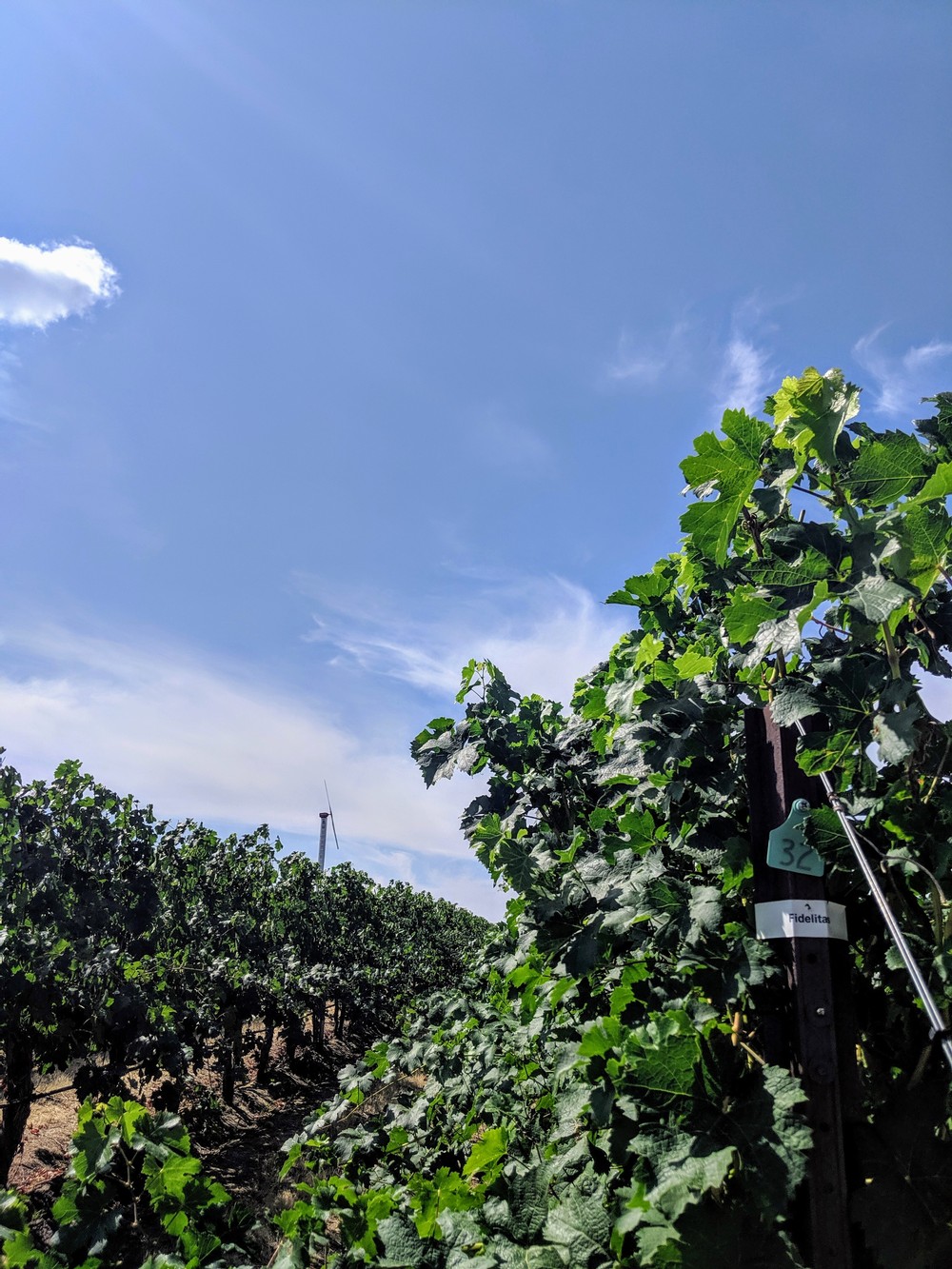 Ciel du Cheval Cab Franc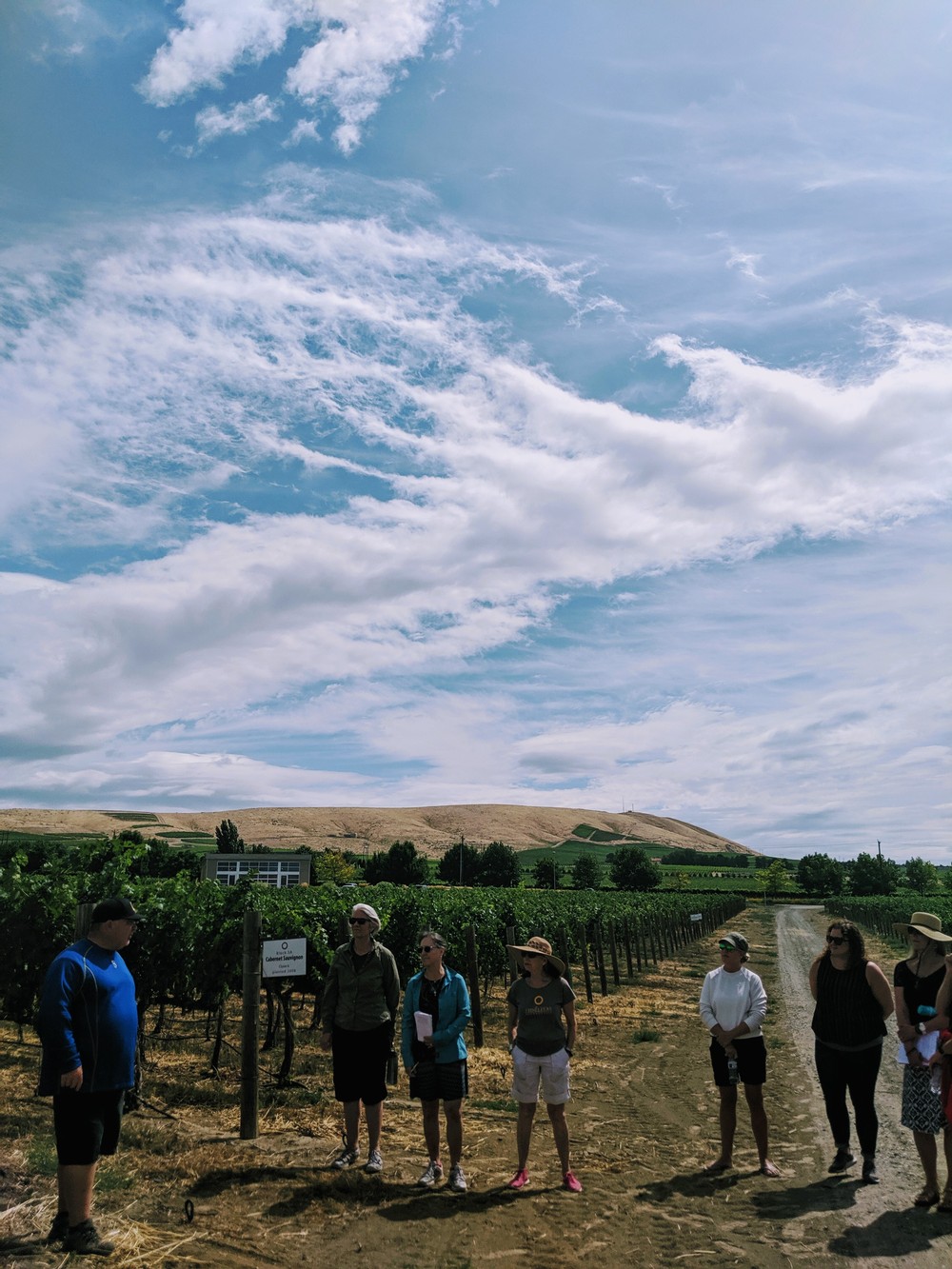 So far the summer has been quite moderate. We've had a few days reach into the 100's but most days are sitting around the mid 90's with little rain, most of it coming in spurts from thunderstorms. We also haven't had many smoky days compared to the previous years (knock on wood) which has allowed for maximum sun exposure and vineyard crews the ability to work in normal conditions. The prevailing winds on Red Mountain aid in keeping the smoke from sitting over the hillside.


View of the controlled burn on Rattlesnake Mountain used to combat the Cold Creek fires
My early take on the vintage is that it's been mellow, which is great. Not too hot (although we had a warm spring which was looking like 2015 but cooled off) and not too cold - no extreme weather to speak of. The crop looks great so far and I'm excited to be back on Red Mountain for Fidelitas' 20th harvest which is just around the corner! It's such benefit to be here where the soils drain so well, and we're able to fine tune our irrigation to account for wet winters because there's so little rain during the growing season. + we constantly get weather forecasts that resemble this - you couldn't dream of more perfect grape growing weather!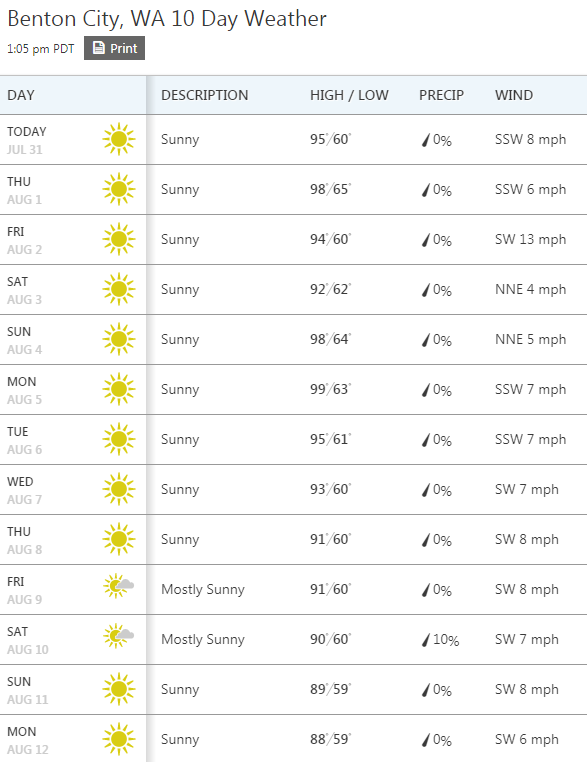 And sunsets like this: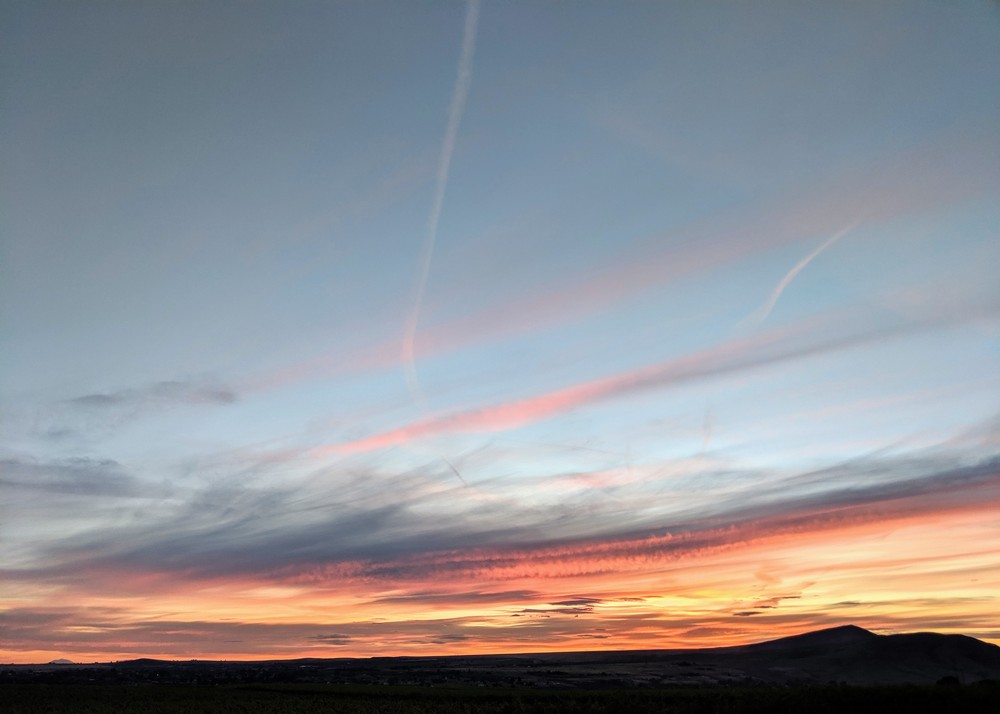 Cheers!