March 1, 2017 | Michelle Marsh
Why Red Mountain Cabernet is My Trusty Go To
Who doesn't love Cabernet from Red Mountain? With so many great Cabs coming out of the Red Mountain AVA it can sometimes be overwhelming to know what to grab at a moments notice without digging into research behind the bottle. Our Red Mountain Cabernet gives it to you straight: 100% Cabernet Sauvignon, 100% Clone 8 (the Washington clone!), 100% Sourced from Red Mountain Vineyards.
It's the perfect glass pour. I remember a fond memory of last September when we released this wine. I took one home the night we released it because I just wanted one glass before bed…this easy drinker had me through most of a bottle before I even realized it! There's an excellent balance in the silky and rounded tannins, plus the oak on it (35% New French Oak, 26% New American Oak) is just right.
It's great to take to parties…or give to friends, family, strangers who do a kind deed for you. Whoever may be on the receiving end will probably fall in love with this wine. It can be hard to pick out wine for somebody else! From our experience sharing this wine (which is quite a bit) we haven't found a skeptic around who didn't enjoy this bottle.
The price is right! A 100% Cabernet sourced from top vineyards including Quintessence, Fidelitas Estate, The Canyons, and Red Heaven is typically going to veer toward the higher end of the price spectrum. This Cab is priced for consumers to be able to enjoy a premium Cabernet on a regular basis…plus we sweetened the pot by offering it at an even lower price for the month of March!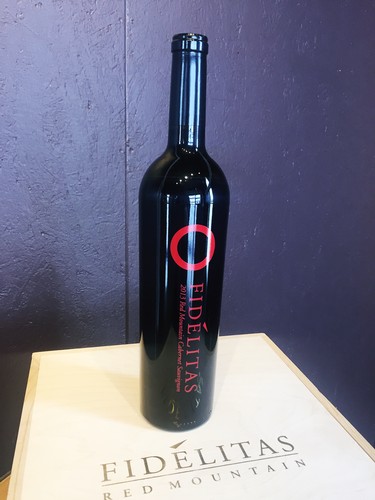 MARCH PRODUCT SPOTLIGHT
2013 Red Mountain Cabernet Sauvignon
Regularly $50 - now $45 through March 31
shipping including on purchases of 6 or more bottles