July 2, 2015 | Skye Dissette
Words From A Loyal Fidelitas Member
When we hear things like this from our members, we just have to share them with you! We welcome guest writer/blogger and beloved Club member Melinda Knapp to the Fidelitas Blog. This is what Melinda had to say about our most recent event...
"They say that "membership has its benefits", at least according to American Express. The same could be said for being a member of the Fidelitas family. I have been a wine club member at Fidelitas for a little over 7 years. I've attended numerous events not only at their winery on Red Mountain, but also at their tasting room in Woodinville. They have always been well thought out and enjoyable! This year's Magna Dinner on Red Mountain was no exception. We braved the triple digit temps this past weekend and drove over the hill because I knew we had a treat in store for us.
Saturday morning started off with a very informative tour of the estate vineyard, so we could see firsthand the new plantings. Hearing Charlie talk about the different clones that were planted makes me very excited for the future of Fidelitas wines! There is even a row in the estate vineyard with each clone planted right next to each other, so that as they grow and mature you will be able to see the differences in the vine and the fruit. Very cool and educational.
Dinner that evening was thoughtfully moved inside in the A/C, as the temps outside at 7:00pm were still in the mid-90s. The tables were dressed simply with these really cool centerpieces of baby vines. There were some passed appetizers to start, served with the newly release 2014 Semillion. The crispy purple cauliflower was my favorite. The salad course was a farmer's market feast with greens, peas, radishes and asparagus. It paired beautifully with the 2014 Optu White. Our main course had a lovely selection of grilled meats and vegetables along with a very unique and tasty squash and farro bake. With those we sipped on Champoux Magna Red Blend, Optu Red & Red Mountain Cabernet Sauvignon all from the 2012 vintage. Then we watched the sun set over the estate vineyard creating this beautiful orange and pink canvas on the sky. A perfect end to a perfect evening. Thank you again Fidelitas for treating me and all your wine club members like family."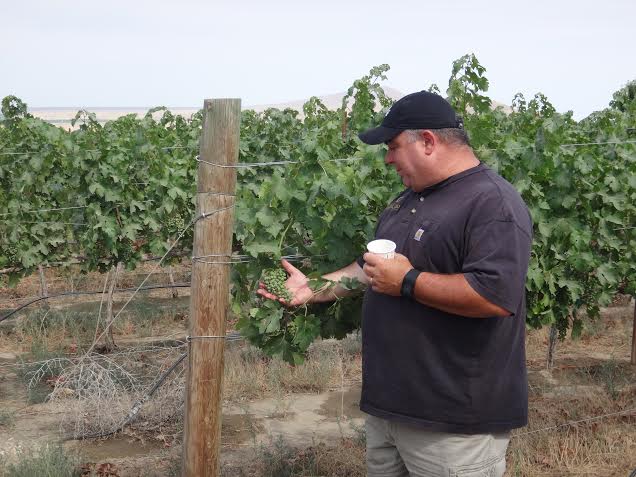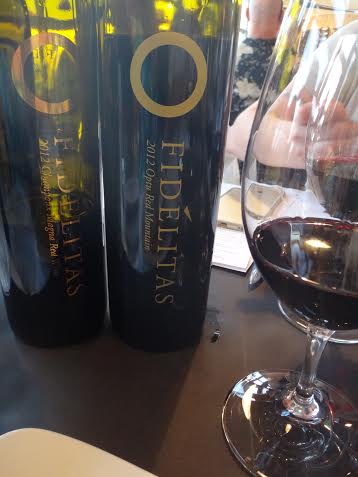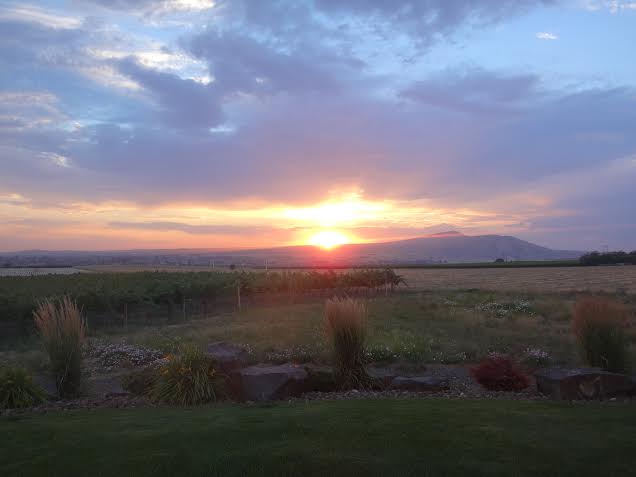 Thank you to Melinda and the rest of our loyal members! We cant wait for the next event here at Fidelitas.