May 30, 2018 | Events, Food + Wine, Holidays, Wine Club | Jess Zander
Celebrating with Faithful, Loyal, and True
"We are gathered here today, celebrating Jess and Ben, at a winery who's name not only translates to 'faithful, loyal, true', but at a winery who's owner, and our host tonight, embodies these words. And I cannot think of a better way to start a marriage." Those are words that my uncle spoke during a toast at my wedding. And while I've pondered the meaning of the name 'Fidelitas' many, many times, the weight of it really struck me as I was sitting there, surrounded by the most special and important people in my life, marrying my husband.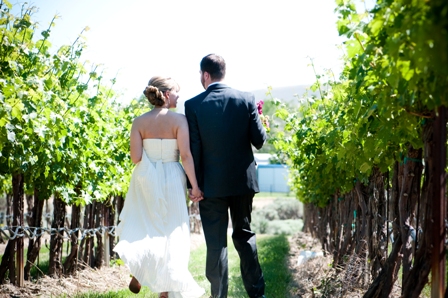 That was 8 years ago this month, and while I seem to be attending more baby showers than weddings these days, wine is still my favorite gift for newlyweds. Here are my favorite three ways to share Fidelitas:
A bottle for now and a bottle for later.
This one is super easy. Grab a cute, reusable tote (I love my BUILT bag) and add a bottle of Red Mountain Malbec, which can be enjoyed this summer with BBQ, and a bottle of Quintessence Vineyard Cabernet Sauvignon, which could be opened on the lucky couple's 5 or 10-year anniversary.
Large formats.
This is kind of similar, in that you're encouraging people to hang on to the wine to open for a special anniversary down the road. Even better, grab a couple big bottles and have friends and family sign well wishes right on the bottle with a metallic sharpie. My brother and sister-in-law did a 750ml, 1.5L, and 3L, (for one year, five years, and ten years) used this as their guest book, and then have opened the bottles with friends in the years since. (pro note: contact us for current availability on large formats. we may be able to find something amazing!)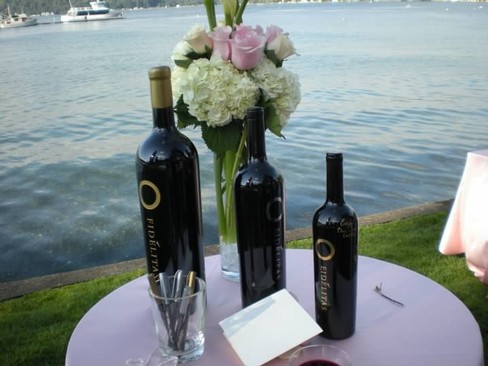 Club memberships.
A Wine Club Gift Membership is a great way to give a gift that will last a while. We can give you a gift certificate to include with your card now, and then will send bottles to the couple throughout their first year of marriage. If they live locally, they can come out to the winery to pick up or join us at our upcoming events!
Let our Club Concierge team help you put together a wedding gift that celebrates faithful, loyal, and true, and a happy wedding season to you all!