April 27, 2015 |
Chelsea Brophy
The Red Mountain AVA (American Viticulture Area) and the Horse Heave Hills AVA equally have vines dating back to the early 1970's. This is one of the many significant factors that lends a creative hand to these premier viticulture regions. While the Horse Heaven Hills is home to about 5 wineries the Red Mountain AVA is home to about 14. Many people may wonder, how does the Red Mountain AVA compare to the Horse Heaven Hill AVA?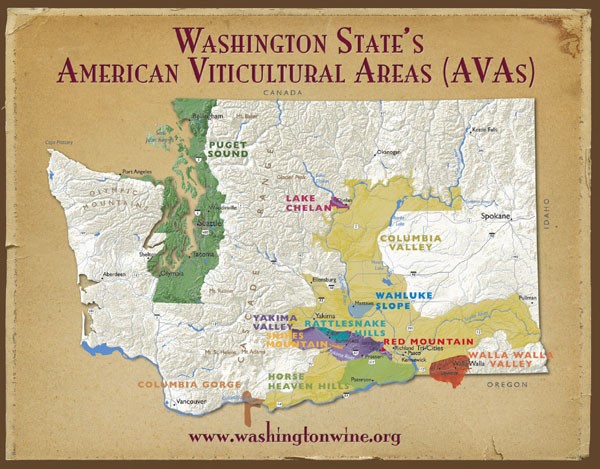 Red Mountain was established as an AVA (American Viticulture Area) on April 2, 2001. The defined boundaries of the Red Mountain AVA are currently the smallest in Washington and only cover about 4,040 acres. The significant characteristics that make up Red Mountain include soil, the southwest facing slope, wind, temperatures, and it is home to Fidelitas. How does Red Mountain compare to our Horse Heaven Hill neighbors?
The Horse Heaven Hills AVA was established on August 1, 2005. It is fairly larger region that borders the Yakima Valley AVA and the Columbia River. The total acreage of the Horse Heaven Hills AVA is 570,000 with about 12,444 planted acres. Like Red Mountain, many of the vineyards are planted on a southwest facing slope with sandy, well-drained soils. They also have steady winds blowing from the Columbia Gorge that help to reduce the risk of diseases in the vineyards.
RED MOUNTAIN
Elevation: 500-1410ft
Average Rainfall: 5-7 inches
Soils: Sandy loam and gravel
Planted Acreage: About 2100 acres
Main Grape Varietals:
-Cabernet Sauvignon
-Merlot
-Syrah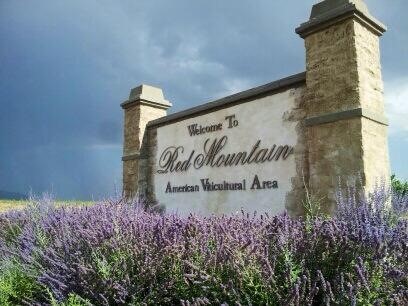 HORSE HEAVEN HILLS
Elevation: 1800-300ft
Average Rainfall: About 9 inches
Soils: Sand loess, sediment, rubble
Planted Acreage: 12,444 acres
Main Grape Varietals:
-Cabernet Sauvignon
-Merlot
-Chardonnay
-Riesling